Healthy You.
Healthy Earth.
Our mission is to help you to improve your health while improving the health of our planet - one step at a time!
FAQs
What is RunToPlant?
---
We are a community of eco-runners that plant trees by running, improving our health while improving the health of the planet.
---
Who plants the trees?
---
We are partnered with Eden Reforestation Projects, a non-profit organisation that plants trees all around the world, in areas where they are needed most. Eden Projects hire locally, helping impoverished communities.
---
Where are the trees planted?
---
The trees are planted in Madagascar, an area of dense biodiversity which is currently suffering due to climate change, where planting trees can have an enormous impact. By planting trees in Madagascar we are able to combat climate change, provide habitat for endangered animals as well as bring the local communities out of poverty.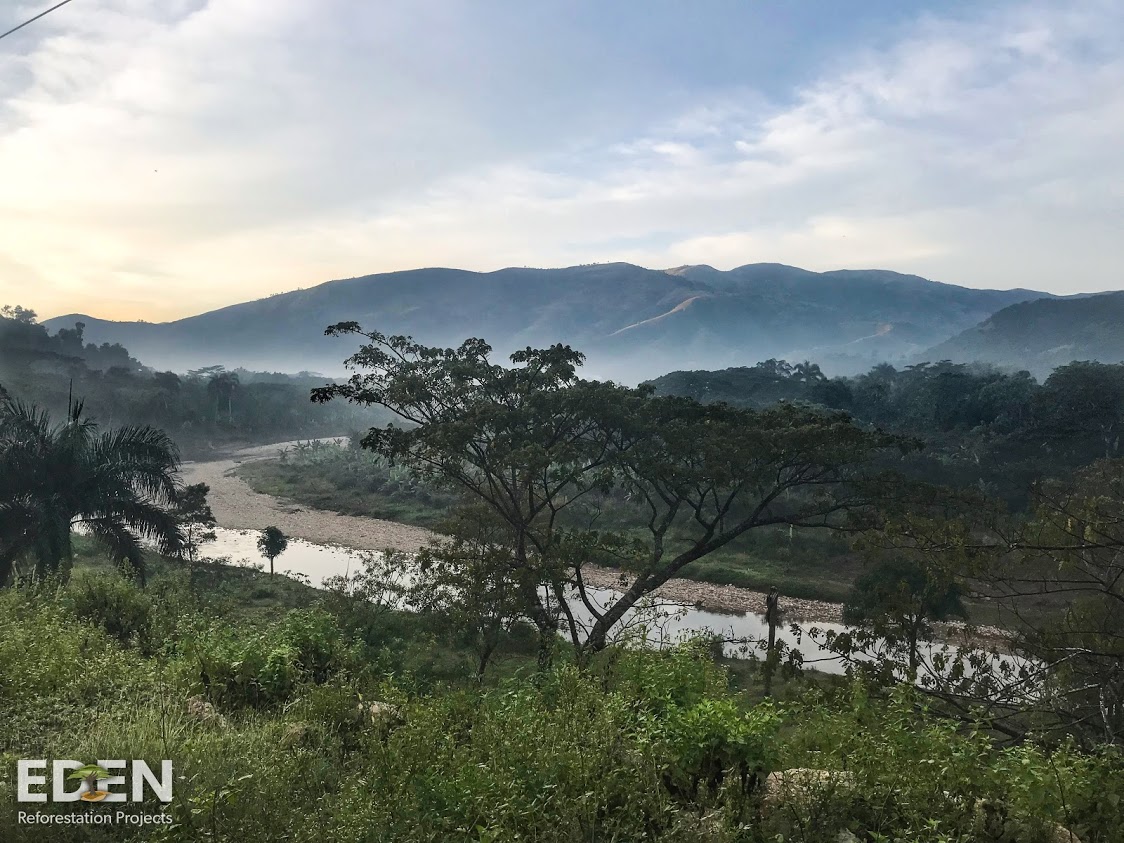 ---
How do I know the trees are being planted?
---
We have agreed by contract with Eden Reforestation Projects to pay for the planting of however many trees our members manage to earn by running. As a member you will receive a monthly email confirming that the trees you have ran for have been ordered. You can also verify our contributions by contacting Eden Reforestation Projects directly.
(Eden Reforestation Projects' Seal of Transparency)
---
Why is planting trees important?
---
Due to deforestation, only 10% of original forests in Madagascar remain. Every minute an area of forest the size of 27 football fields is destroyed around the world. Reforestation and planting trees is not only essential for local wildlife, but also for providing clean air, erosion control, food, employment and one of the most effective natural solutions to helping fight climate change.
---
How is my running distance tracked?
---
By joining the RunToPlant club on Strava we will be able to track your distance. (Integrated running app authentication comming soon)
---
Why did we start RunToPlant?
---
The planet and those who inhabit it are in danger, and we are all responsible. Our aim is to motivate people to run using the incentive of planting trees, thereby improving their health while improving the health of the planet.
---
---
Mangrove reforestation and restoration projects provide stability against erosion and improve ocean and coral reef health.
Tropical dry deciduous forest and the home to 8 species of endangered lemurs.
Dry deciduous project to reforest land devasted by slash and burn practices provide stability to the land and protect against erosion and flooding while restoring and expanding vital animal habitat
How Planting Trees Can Help